MAKE IT YOURS
Sofia Holmstrup
@sofiaholmstrup
Sometimes I feel the whole "less is more", whereas other times I'm all in for pearls and large pendants
An essential accessory
Jewellery can spice up even the most boring outfit, and although the style can vary from raw to casual, I still feel feminine when I'm wearing my jewellery. I actually feel completely naked without.
My go-to look
I'm always wearing 3-4 earrings in each ear, one simpel chain and plenty of rings.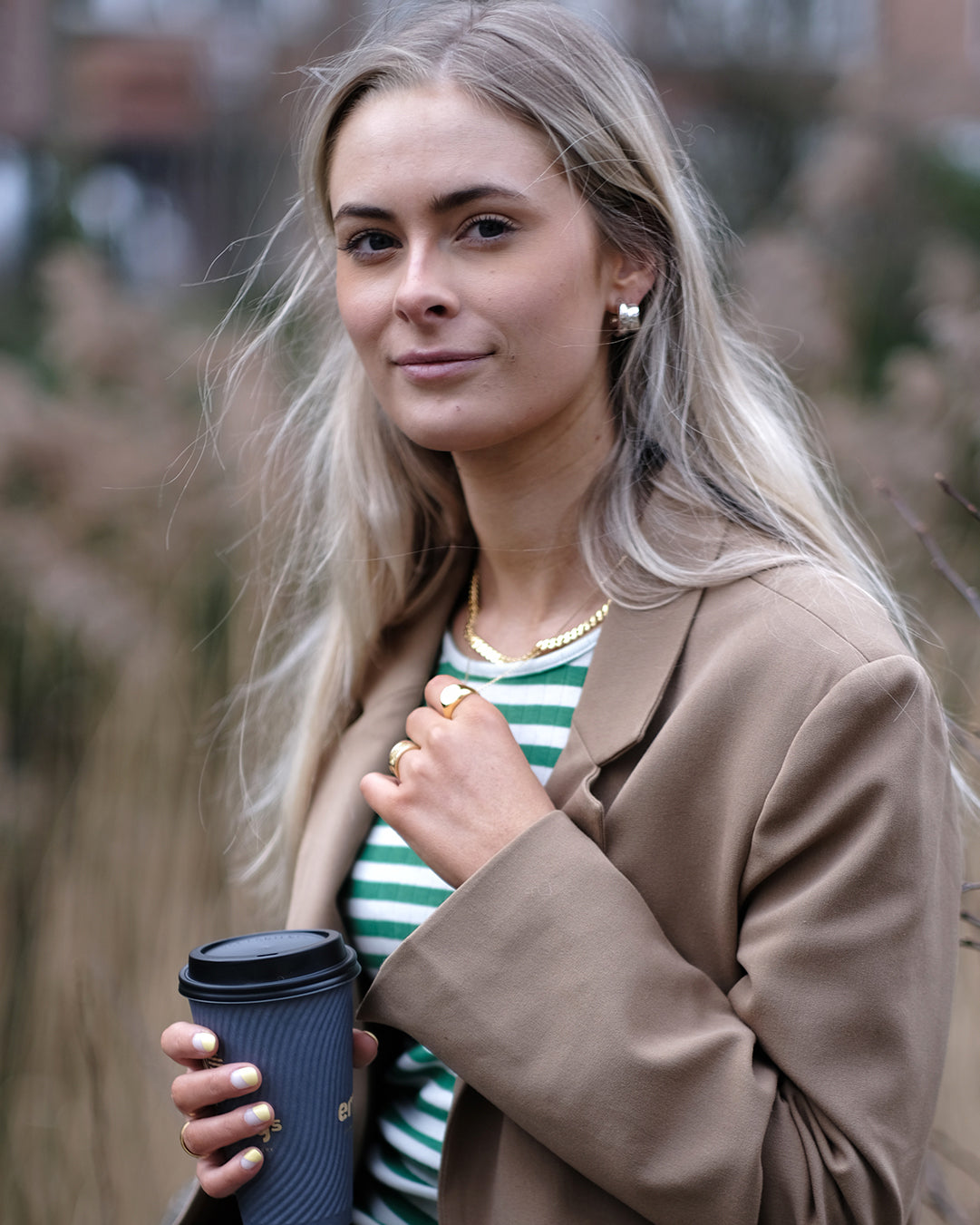 It might seem silly, but, if I have forgotten my jewellery, my instinct reaction is "oh no", because I just feel that inch more comfortable when I'm wearing it.