MAKE IT YOURS
Rebecka Flinkfelt
@rebeckaflinkfelt
To me my jewellery is the most important part of my looks. I can't really go on with my day if I'm not wearing anything at all.
The meaning of jewellery
I've always had an obsession with jewellery. As a kid I loved everything that sparkled, my parents had to drag me out of all the jewellery stores. Almost all of my items are connected to memories, so to me it's important to invest in good quality jewellery, so that you can wear it for a long time.
Panzer is so timeless
I love to wear as many pieces as I possibly can in layers. Right now the Panzer collection is my favorite, just because it's so timeless and it comes in different sizes which is the key when wearing layers.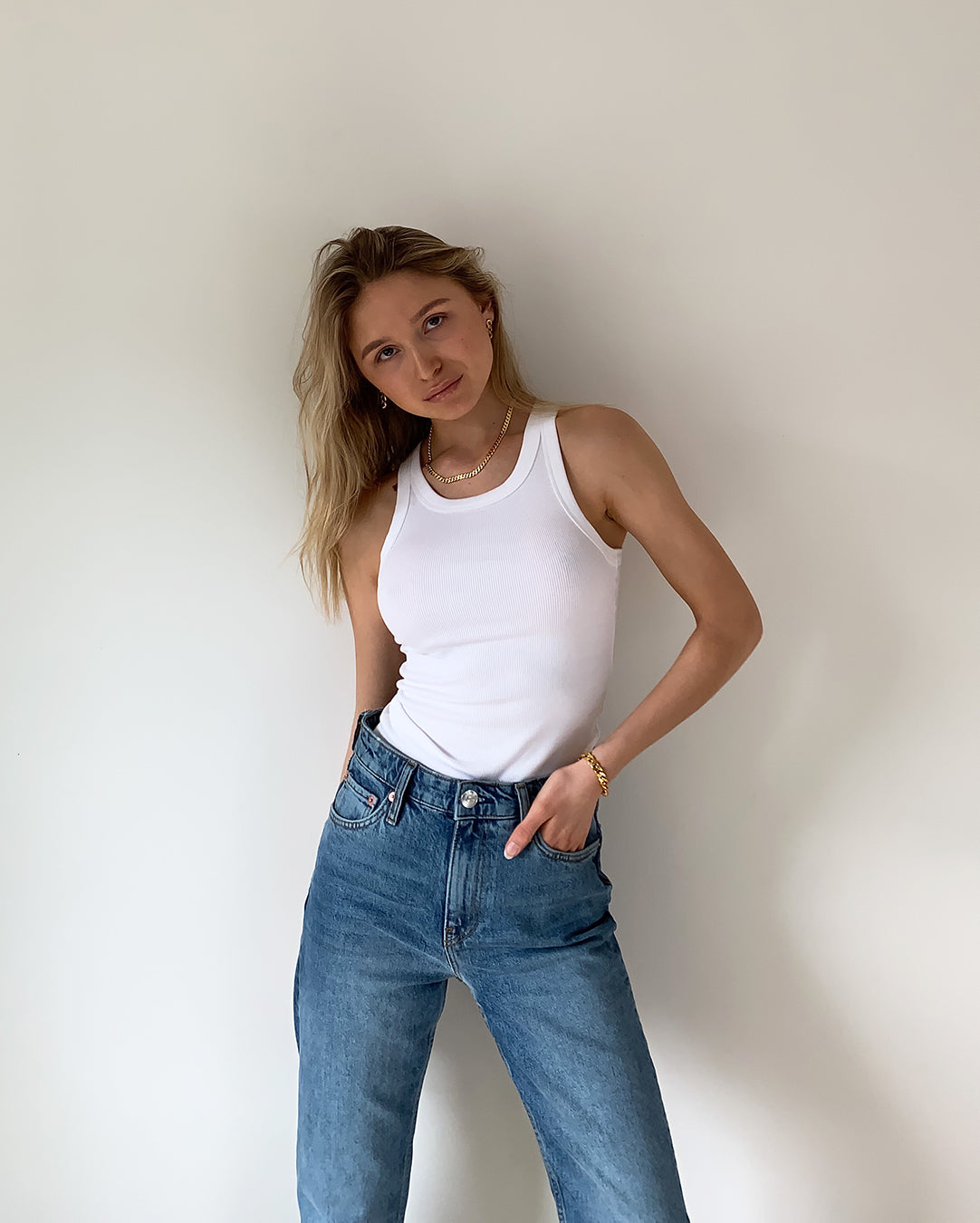 I feel like someone's jewellery can say a lot about them. I definitely feel like my jewellery define me and my style.
Shop Rebecka's look