MAKE IT YOURS
Camille Brinch
@camillebrinch
A lot of people, things and places inspire me. I am extremely honored, because this inspiration gives me the will to explore and express myself in a lot of different ways.
Always be true to yourself
To me, it is important to remember that inspiration is what it is: inspiration. The most important thing is that you are true to yourself.
Today I express myself with these pieces
When I am just by myself
There is no better feeling than being by myself at the workshop. I can shut everything out and just be creative with my jewellery.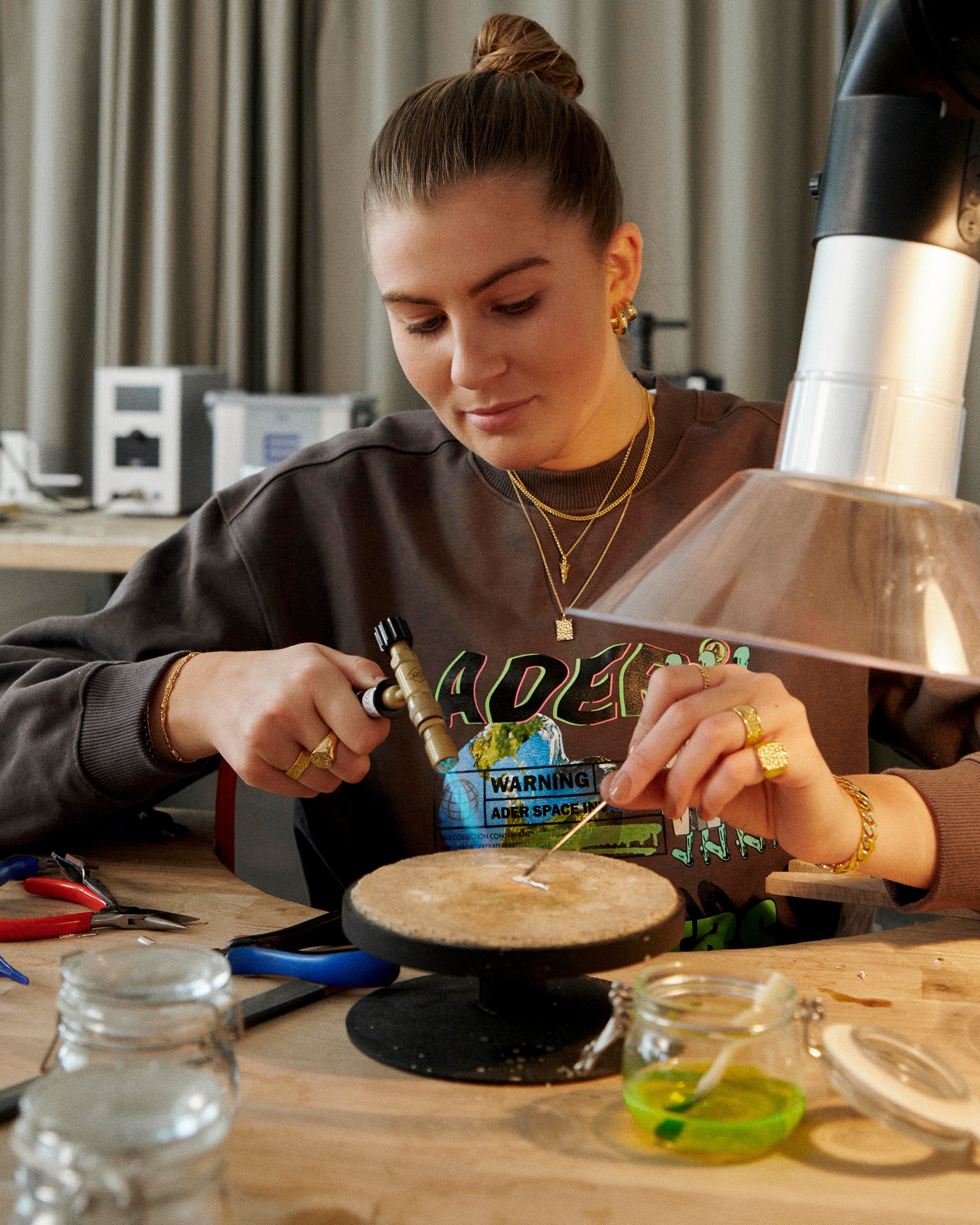 If I wake up one morning and feel like wearing fine jewellery? Well, then I put on some finer pieces of jewellery. The most important thing is that I do what I want.