MAKE IT YOURS
Mathilde Samuelsen
@mathildesamuelsen
I think that jewellery often serves the function of being the final touch, that brings something extra into an outfit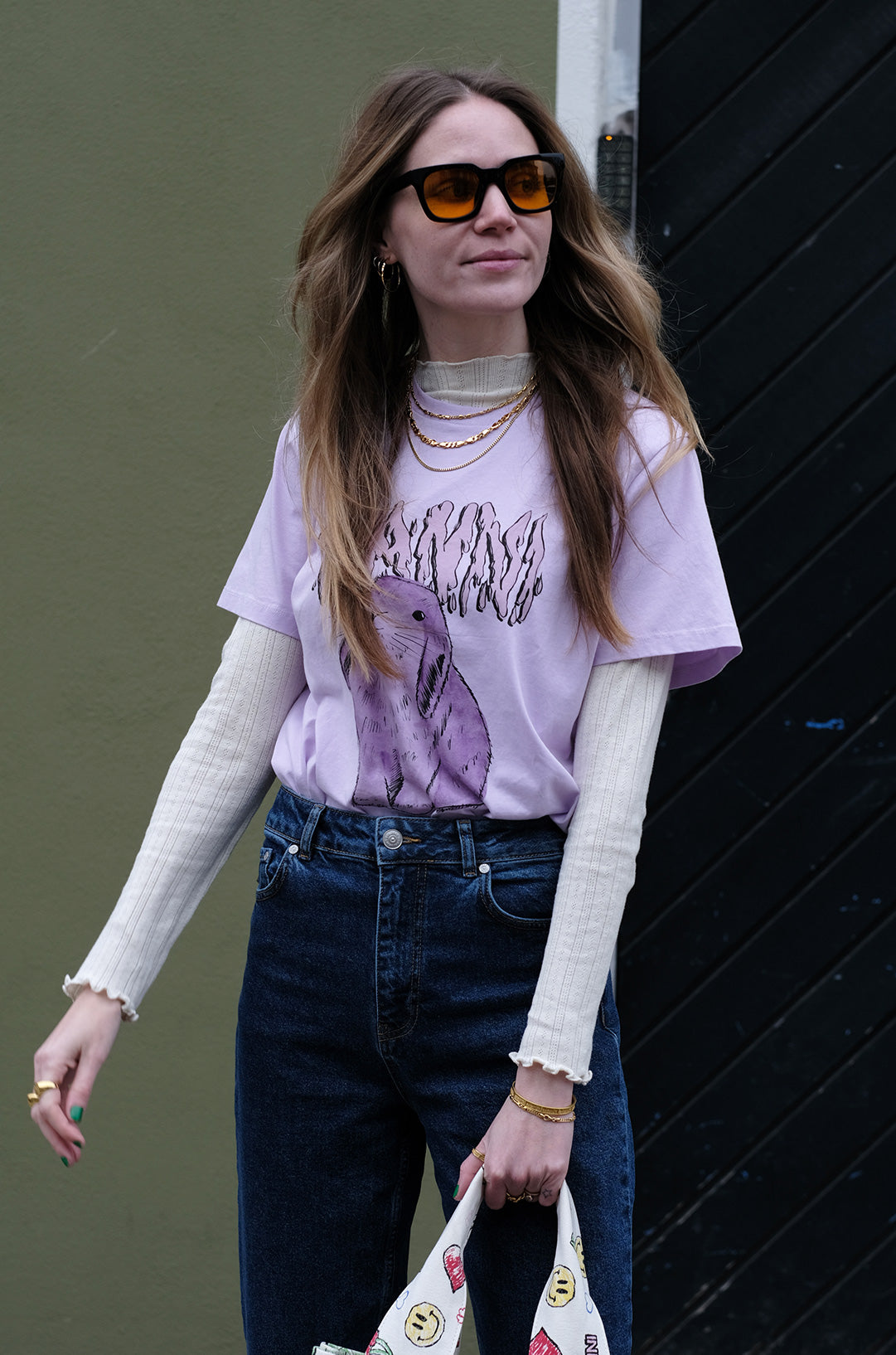 Made jewellery as a child
My mom was a jeweller when I was a child, this means that I have grown up making my own jewellery at our dining table, and driving with my mother around, when she went out to sell it. Therefore, my love for jewellery doesn't come from strangers.
A stacked look is my go-to
I love to stack my jewellery. At the moment, I'm a big fan of a pair of Panzer chains combined with the CB Choker, and the Panzer bracelet in different sizes, styled with my Tekstur Bangle.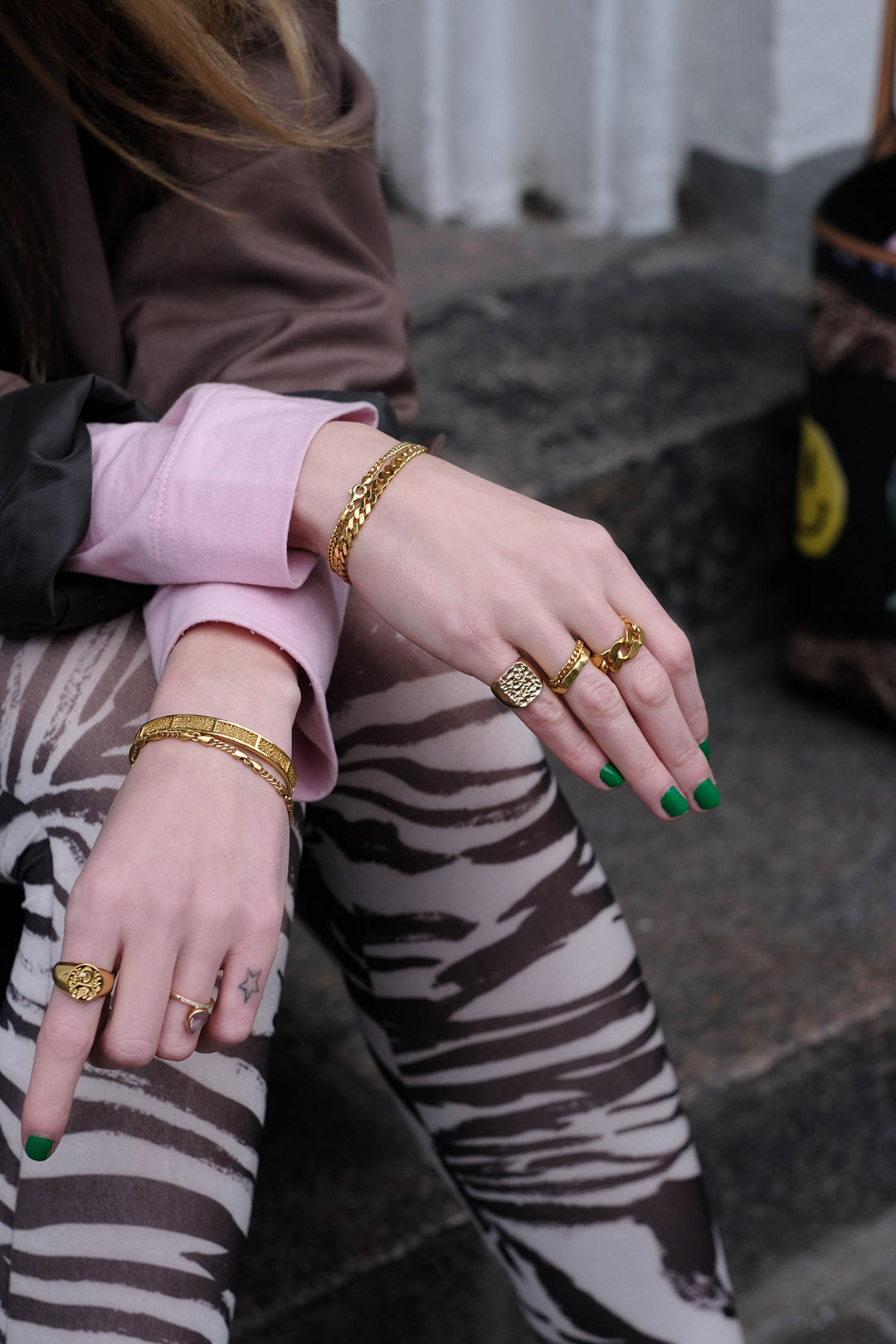 During the past year, we have been home a lot, which means that I maybe haven't dressed up as much. Thus, it really helps when I have a bit of gold in my ears.