20% off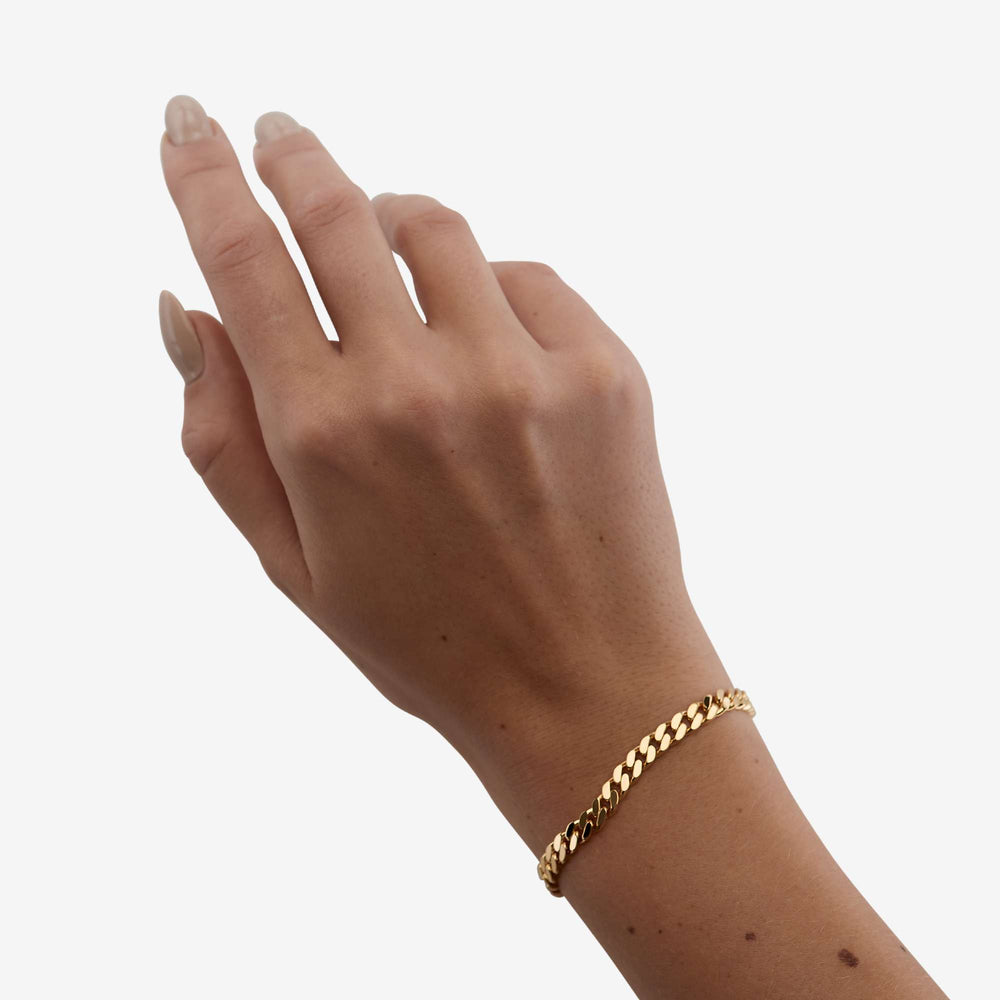 Medium Panzer Bracelet
Reviews
Showing reviews from my Trustpilot
Jan heiss
Size: XS - Gold Plated Sterling Silver
Super flot armbånd
Jytte kjær knudsen
Size: S - Sterling Silver
så flot produkt
Glad kunde
Size: S - Gold Plated Sterling Silver
Armbåndet kom i en pakke med en lille hilsen, et smykkebevis og lå i en bløde pung inde i en smykke æsken. Jeg synes at det er dejligt at der er 30 dags byttefrist fra den dag gaven gives.
Jeanette møller
Size: L - Sterling Silver
Super god service og hurtig levering
Benjamin
Size: L - Sterling Silver
Folt smykke
Pia denmark
Size: L - Sterling Silver
Fuld plade på stjerner
Material: Gold Plated Sterling Silver
Product description

The Medium Panzer Bracelet is both raw and feminine at the same time.

The Medium Panzer Bracelet is made of pure sterling silver with a thick layer of 18-carat gold plating.

The Medium Panzer Bracelet is 5 mm wide.

The piece has the 925 stamp, which is the professional sterling silver stamp. This stamp is also used on my gold-plated jewellery, and I'm authorised to use it as a member of Dansk Ædelmetalkontrol, which monitors the production of precious metals in Denmark.

In addition to the professional stamp, all my jewellery pieces have my personal name stamp, CAM, inside, which is registered by Dansk Ædelmetalkontrol.

The Panzer Bracelet is available in three different widths: The Small, Medium and Large Panzer Bracelet.

Sizing & fit

Delivery info

My team will pack and ship your order, so that your jewellery is delivered with express shipping within 1-2 workdays.

Read more about my delivery times.
The Panzer collection are my statement jewellery pieces with the chain taking centre stage.
Drawing inspiration from classic jewellery, I've designed a feminine piece with a touch of something cool that can make any outfit edgy.