MAKE IT YOURS
Pernille Schmidt
@pernillemschmidt
I consider my style very minimalistic, therefore, I often use jewellery to spice up a look, and give it are more edge-style.
The meaning of jewellery
I have always loved to wear jewellery which is a quality I definitely have from my mother. She has always been really good at using her jewellery which is something I have admired since I was a little girl.
My go-to look
My go-to look when it comes to jewellery is for sure my Kube Ring, mixed with my CB Bracelet, both from Camille Brinch. I think that it adds some coolness to my otherwise feminine look.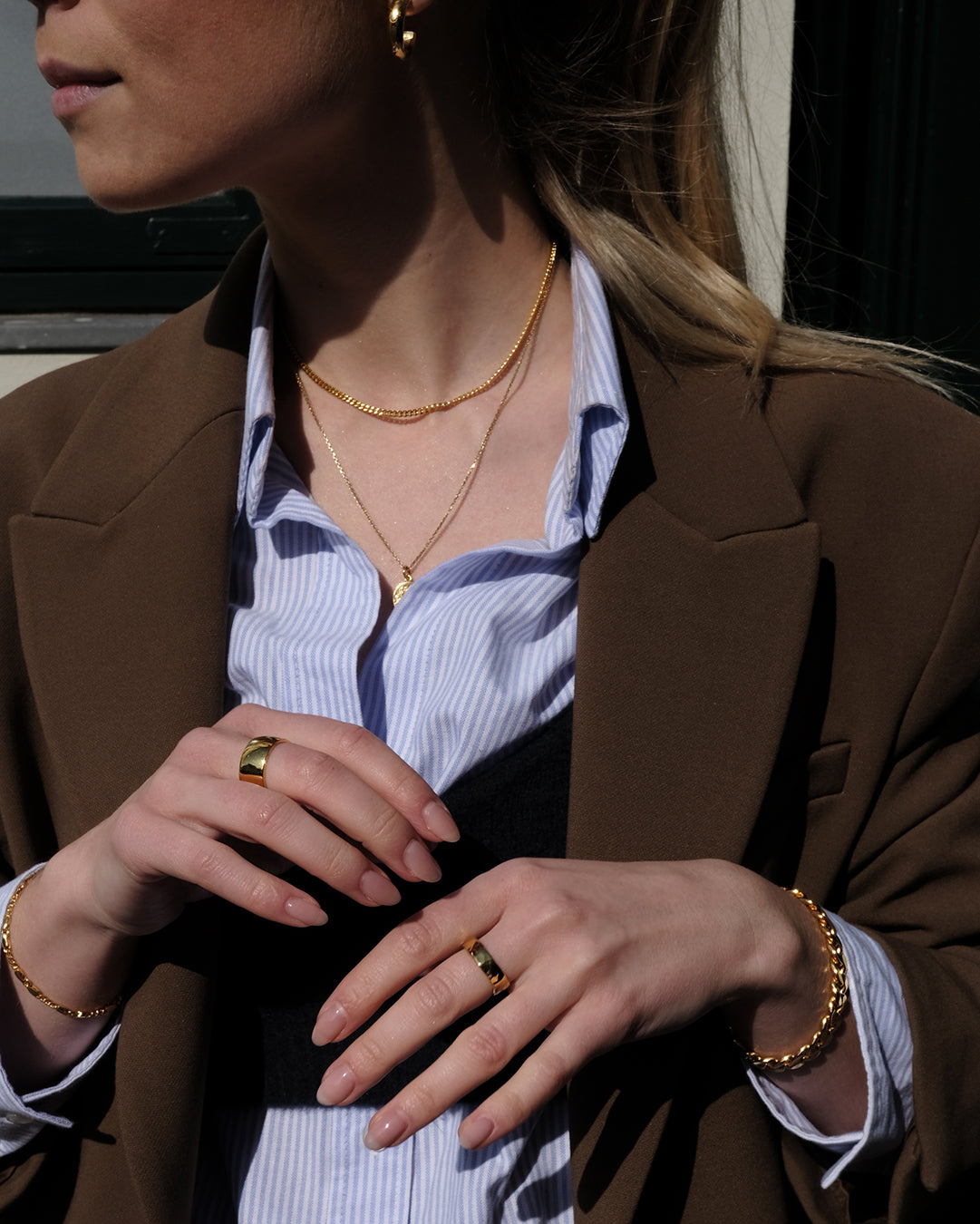 Jewellery undoubtedly helps to give me the feeling of wearing a completed outfit, which gives a confidence boost to the day.