Wavy Flow Bracelet
Reviews
Showing reviews from my Trustpilot
Camilla
Size: XS - Gold Plated Sterling Silver
Virkelig et smukt armbånd!
Material: Sterling Silver
Product description

The Wavy Flow Bracelet doesn't need any other jewellery to steal the focus in a styling. It is so captivating and unique on its own that it will always attract attention.

The Wavy Flow Bracelet is made of pure sterling silver.

The Wavy Flow Bracelet is approximately 5 mm wide.

The piece has the 925 stamp, which is the professional sterling silver stamp. This stamp is also used on my gold-plated jewellery, and I'm authorised to use it as a member of Dansk Ædelmetalkontrol, which monitors the production of precious metals in Denmark.

In addition to the professional stamp, all my jewellery pieces have my personal name stamp, CAM, inside, which is registered by Dansk Ædelmetalkontrol.

Sizing & fit

Delivery info

My team will pack and ship your order, so that your jewellery is delivered with express shipping within 1-2 workdays.

Read more about my delivery times.
The Wavy Flow Bracelet is designed with rectangular links, each hand soldered together. It is a unique and flowy bracelet that makes a statement all on its own.
Every other link on the bracelet has organic, raw details that perfectly complement the highly polished and shiny links, adding depth and dimension to the chunky bracelet.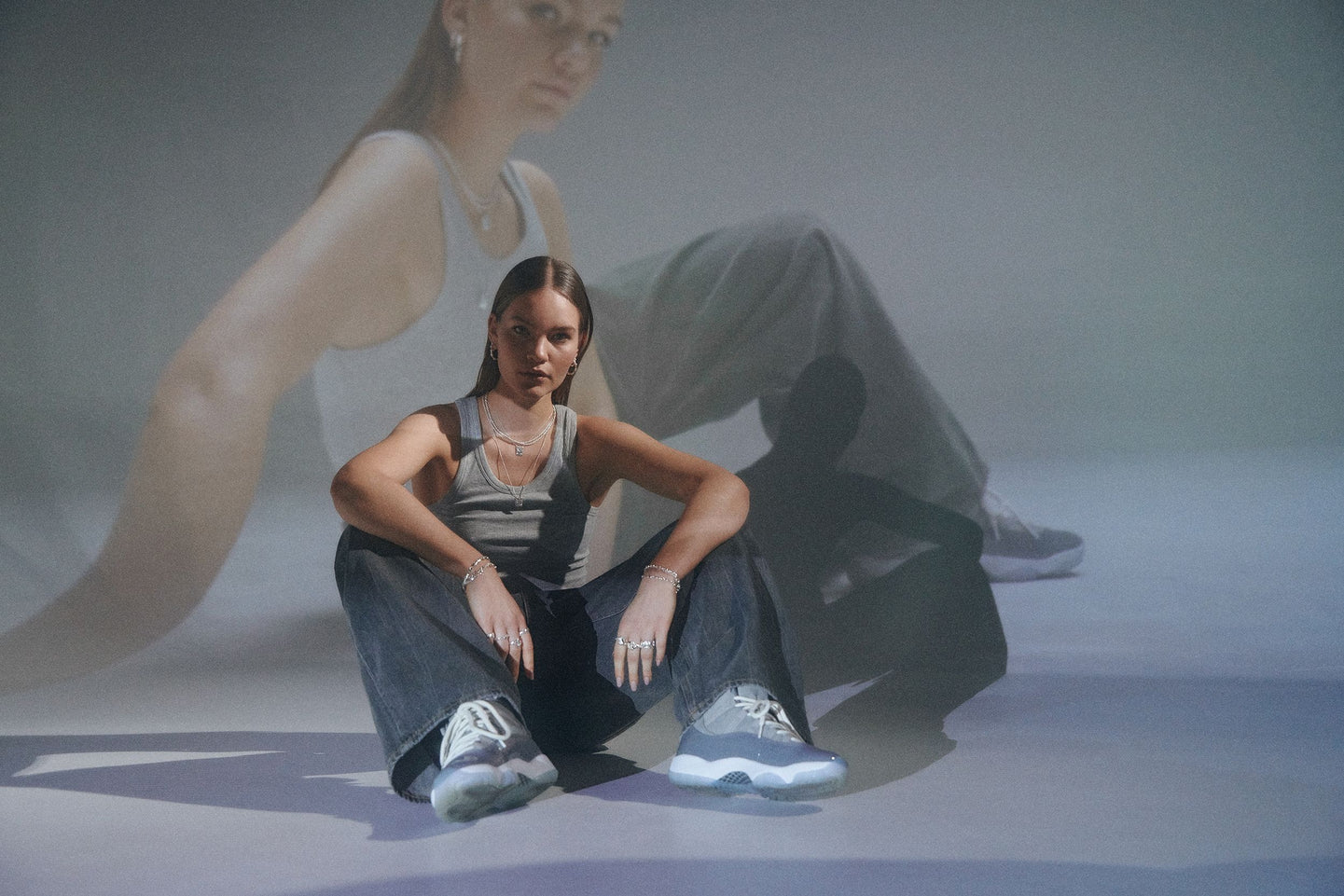 My thoughts behind the design