Small Bubbly Flow Earrings
Reviews
Showing reviews from my Trustpilot
Line pihl
Gold Plated Sterling Silver
De er super fine
Sanne
Gold Plated Sterling Silver
Flot og pænt pakket ind
Julieta j.
Gold Plated Sterling Silver
The packaging was very nice and the earrings have a great feeling to it. They are lovely, thank you.
Material: Sterling Silver
Product description

Small Bubbly Flow Earrings are perfect on their own or in a complete earring stack. If you are truly looking for a complete look, they are so beautiful with Large Bubbly Flow Earrings.

The Small Bubbly Flow Earrings are made of pure sterling silver.

The Small Bubbly Flow Earrings measure approximately 13 x 14 mm.

The piece has the 925 stamp, which is the professional sterling silver stamp. This stamp is also used on my gold-plated jewellery, and I'm authorised to use it as a member of Dansk Ædelmetalkontrol, which monitors the production of precious metals in Denmark.

In addition to the professional stamp, all my jewellery pieces have my personal name stamp, CAM, inside, which is registered by Dansk Ædelmetalkontrol.

The Small Bubbly Flow Earrings are sold as singles and in pairs.

Delivery info

My team will pack and ship your order, so that your jewellery is delivered with express shipping within 1-2 workdays.

Read more about my delivery times.
Small Bubbly Flow Earrings have the most captivating, bubbly, and organic look.
An earring with no detail spared. The engravings continue all around, creating an expression that captures all attention.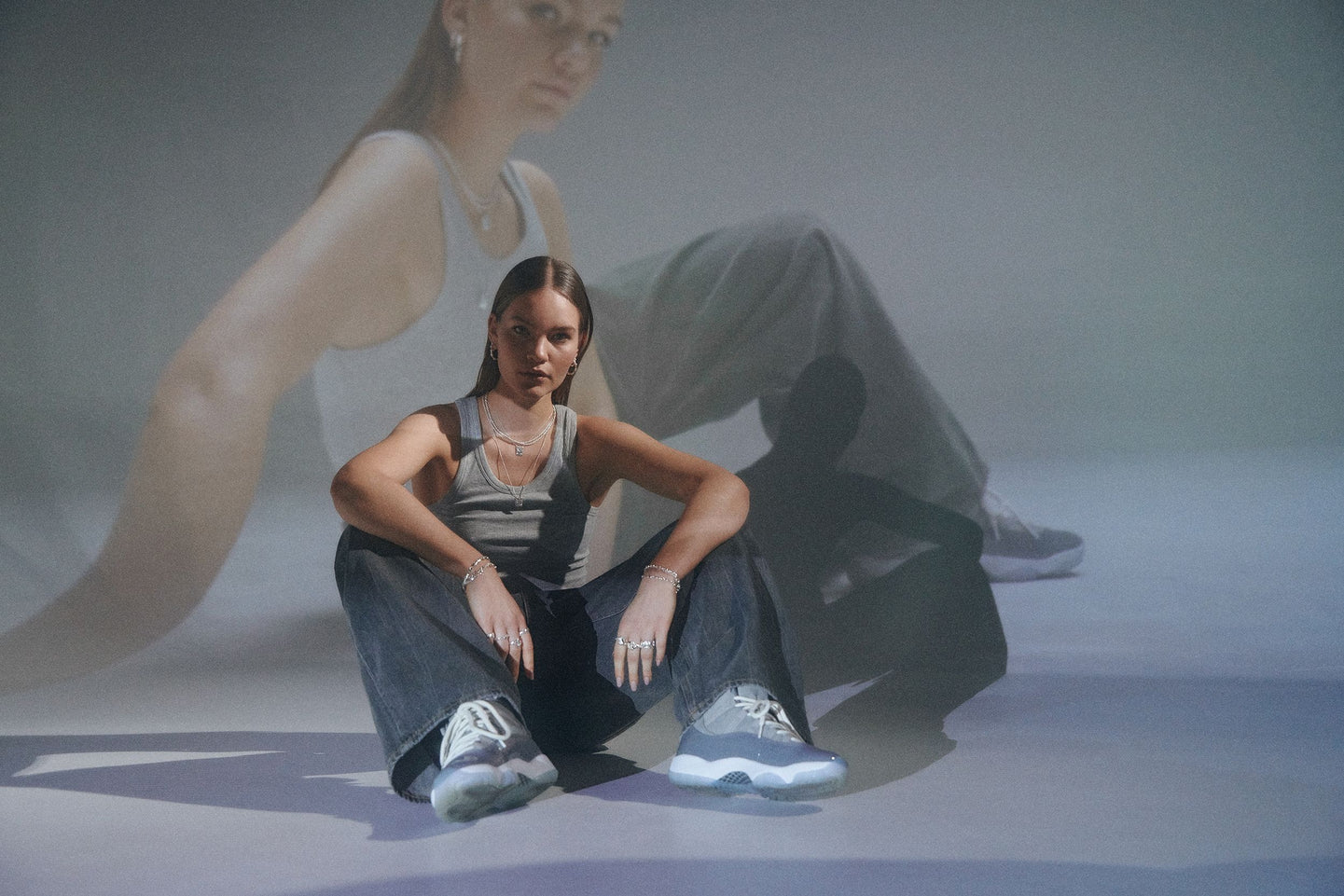 My thoughts behind the design