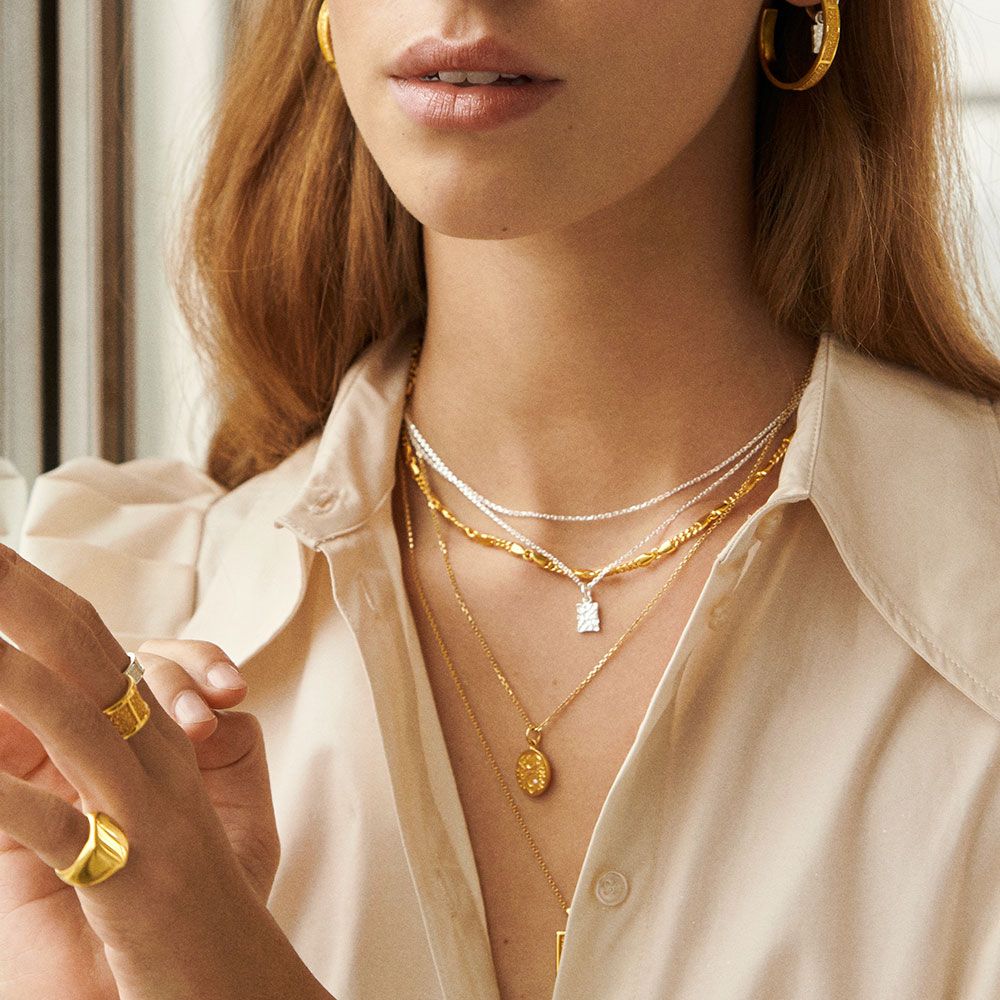 Mini Krystal Necklace
Reviews
Showing reviews from my Trustpilot
Mette h andersen
Gold Plated Sterling Silver
Super smukt
Jens ole christiansen
Gold Plated Sterling Silver
Flot produkt
Henrik røn
Sterling Silver
Helt som forventet
Julie lundholm
Sterling Silver
Intet dårligt at sige, den er så perfekt
Allan skovdal hansen
Gold Plated Sterling Silver
Rigtig fin halskæde.
Merete
Gold Plated Sterling Silver
Meget smukt - til min datter
Material: Sterling Silver
Product description

The Mini Krystal Necklace is beautiful on its own, but you can also create a stacked look by combining it with some of my other jewellery pieces.

The Mini Krystal Necklace is made of pure sterling silver.

The Mini Krystal pendant measures 6 x 8 mm.

The piece has the 925 stamp, which is the professional sterling silver stamp. I'm authorised to use it as a member of Dansk Ædelmetalkontrol, which monitors the production of precious metals in Denmark.

In addition to the professional stamp, all my jewellery pieces have my personal name stamp, CAM, inside, which is registered by Dansk Ædelmetalkontrol.

Sizing & fit

Delivery info

My team will pack and ship your order, so that your jewellery is delivered with express shipping within 1-2 workdays.

Read more about my delivery times.
The Krystal series is elegant and classic and has a unique look due to the texture of the surface.
The Krystal pieces got their name because of the indentations in the surfaces, which give the illusion of crystals sparkling in the light.