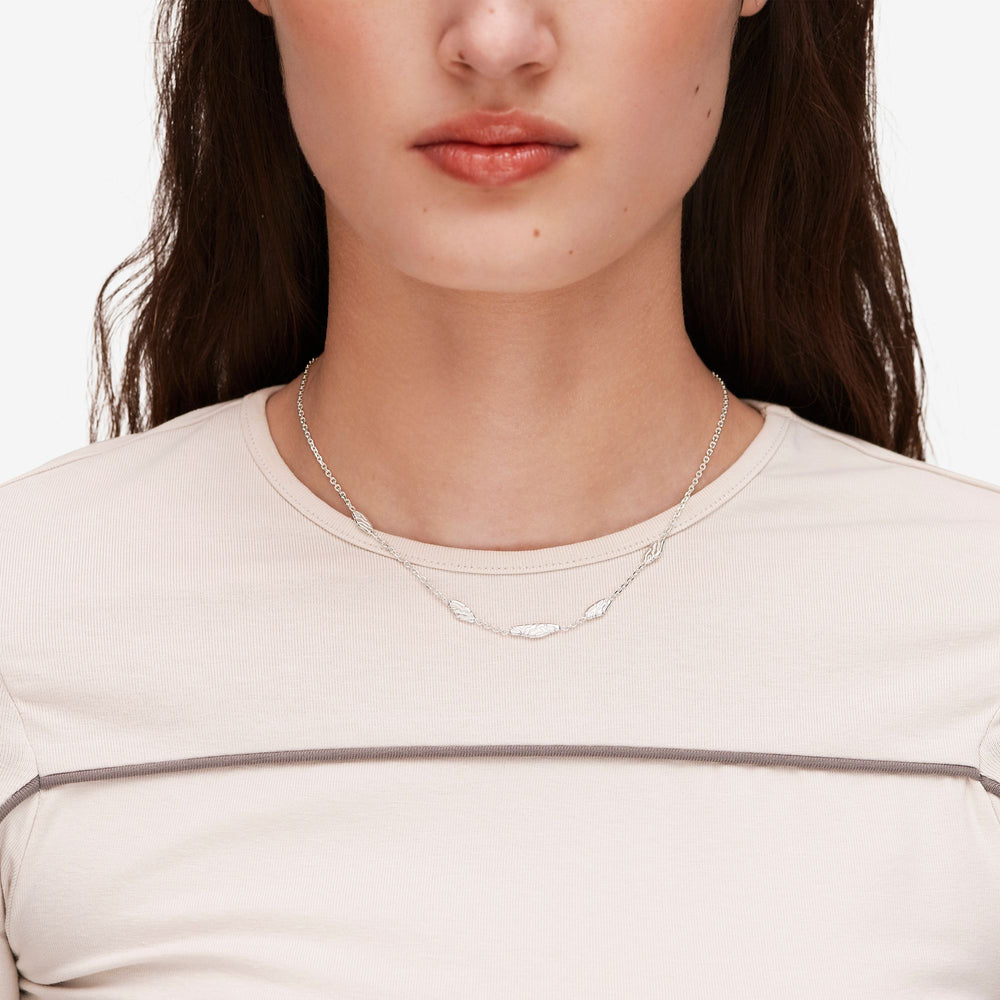 Liquid Flow Necklace
Reviews
Showing reviews from my Trustpilot
Rikke line
Size: 38 - 41 cm - Sterling Silver
Mega flot
Anette tovgaard nielsen
Size: 43 - 48 cm - Gold Plated Sterling Silver
Den er så fin
Frederikke
Size: 38 - 41 cm - Sterling Silver
Super fin halskæde - god kvalitet
Material: Sterling Silver
Product description

The Liquid Flow Necklace is so beautiful alone in a simple styling - but it can also be the finishing touch in a stack.

The Liquid Flow Necklace is made of pure sterling silver.

The Liquid Flow Necklace fragments measure between 4 and 5 mm in width.

The piece has the 925 stamp, which is the professional sterling silver stamp. This stamp is also used on my gold-plated jewellery, and I'm authorised to use it as a member of Dansk Ædelmetalkontrol, which monitors the production of precious metals in Denmark.

In addition to the professional stamp, all my jewellery pieces have my personal name stamp, CAM, inside, which is registered by Dansk Ædelmetalkontrol.

Sizing & fit

Delivery info

My team will pack and ship your order, so that your jewellery is delivered with express shipping within 1-2 workdays.

Read more about my delivery times.
The Liquid Flow Necklace is designed with a sleek chain that contains several organic fragments that almost appear to float on the chain.
The contrast between the classic anchor chain and the bubbly and shiny fragments really creates a captivating and cool expression.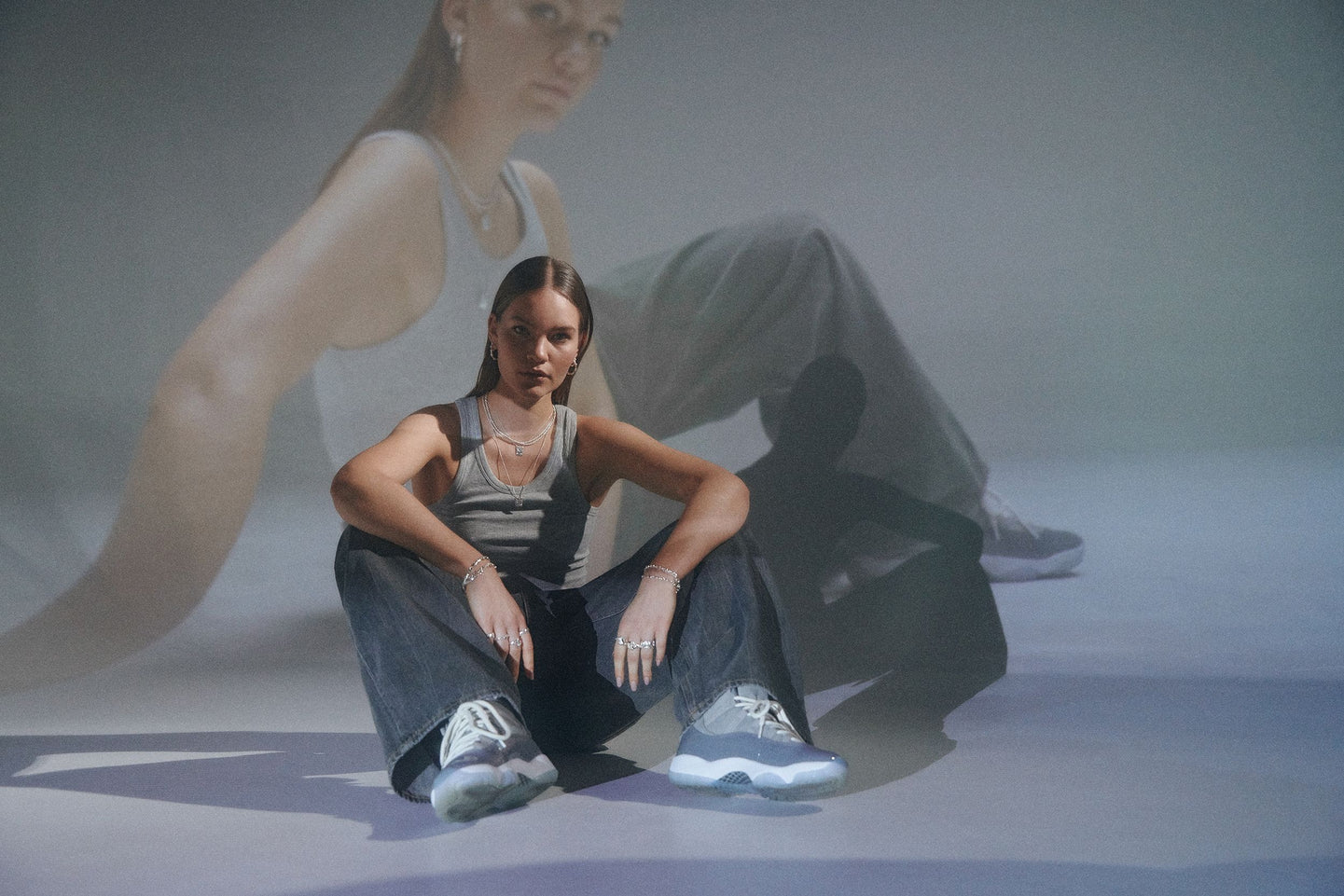 My thoughts behind the design