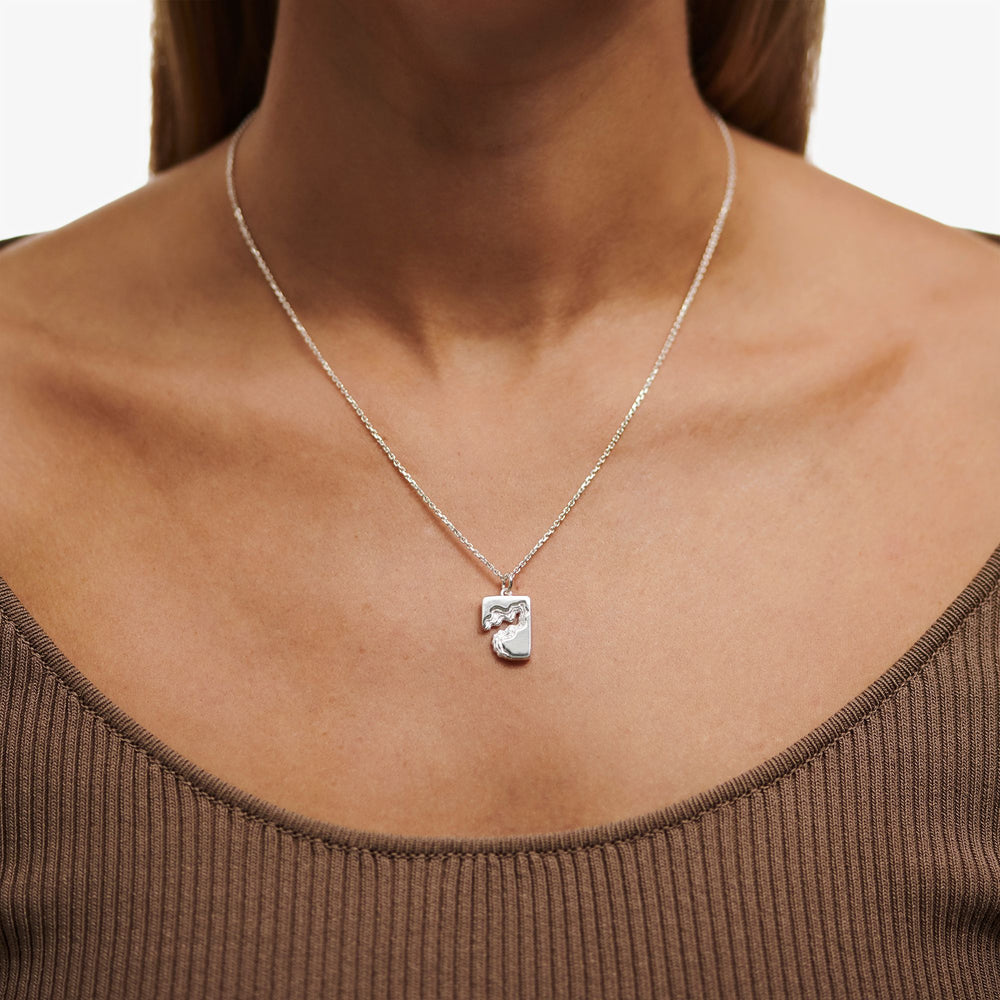 Canyon Layers Necklace
Reviews
Showing reviews from my Trustpilot
Tine petersen
Size: 42 - 45 cm - Gold Plated Sterling Silver
Levede fuldt op til billedet og mine forventninger.
Anette klitgaard
Size: 55 - 60 cm - Sterling Silver
Fint og unikt smykke. Præcis som på billedet.
Katrine uldal
Size: 42 - 45 cm - Sterling Silver
Produktet har en god kvalitet til en god pris.
Bettina
Size: 42 - 45 cm - Gold Plated Sterling Silver
Smuk halskæde
Material: Sterling Silver
Product description

The Canyon Layers Necklace looks great with one of my chokers for a multi-layered look.

The Canyon Layers Necklace is made of pure sterling silver.

The pendant measures 12 x 16 mm.

The piece has the 925 stamp, which is the professional sterling silver stamp. I'm authorised to use it as a member of Dansk Ædelmetalkontrol, which monitors the production of precious metals in Denmark.

In addition to the professional stamp, all my jewellery pieces have my personal name stamp, CAM, inside, which is registered by Dansk Ædelmetalkontrol.

Sizing & fit

Delivery info

My team will pack and ship your order, so that your jewellery is delivered with express shipping within 1-2 workdays.

Read more about my delivery times.
My Canyon Layers Necklace got its name because of the canyon that forms as the smooth surfaces are slowly broken down.
All the jewellery pieces in my Layers collection have soft and curvy layers that create an organic and unique look.