20% off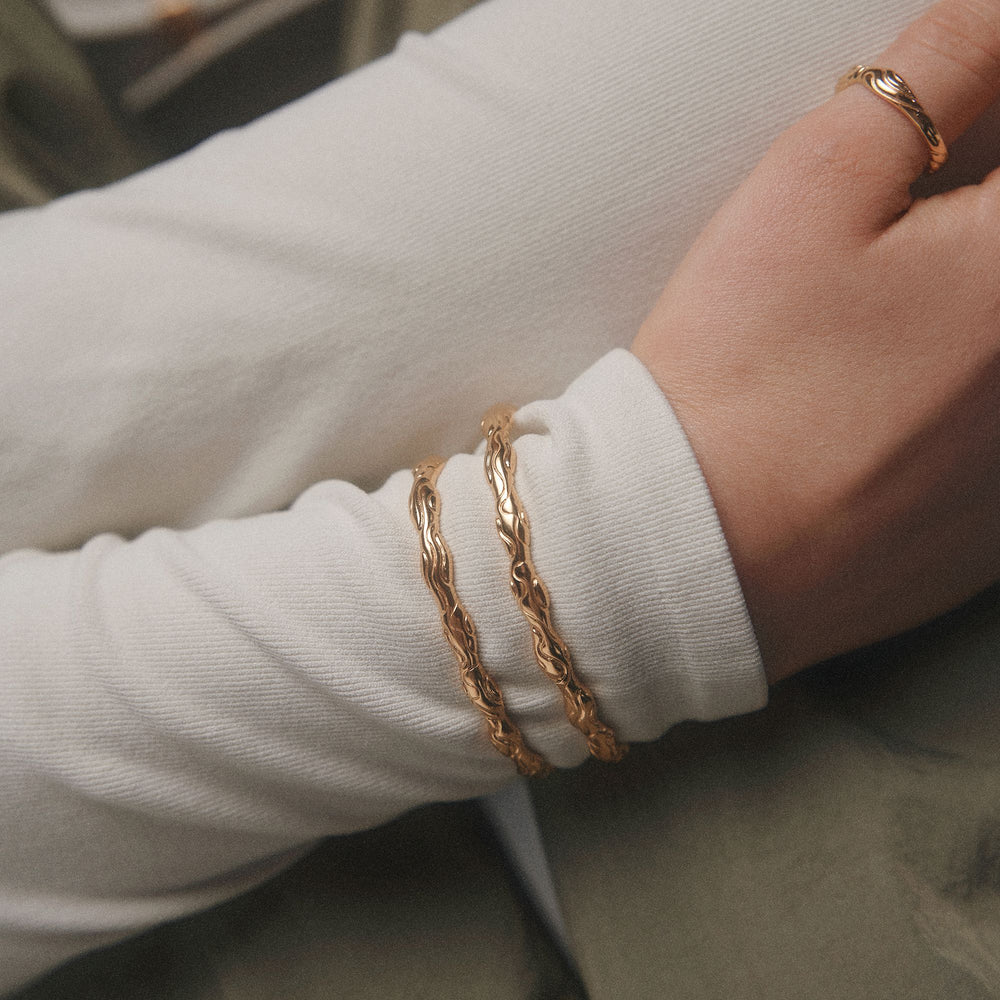 Stream Flow Bangle
Material: Gold Plated Sterling Silver
Product description

The Stream Flow Bangle is ideal for a wild and chunky bracelet stack, but it's also so beautiful and classic on its own.

The Stream Flow Bangle is made of pure sterling silver with a thick layer of 18-carat gold plating.

The Stream Flow Bangle is approximately 5.7 mm wide.

The piece has the 925 stamp, which is the professional sterling silver stamp. This stamp is also used on my gold-plated jewellery, and I'm authorised to use it as a member of Dansk Ædelmetalkontrol, which monitors the production of precious metals in Denmark.

In addition to the professional stamp, all my jewellery pieces have my personal name stamp, CAM, inside, which is registered by Dansk Ædelmetalkontrol.

Sizing & fit

Delivery info

My team will pack and ship your order, so that your jewellery is delivered with express shipping within 1-2 workdays.

Read more about my delivery times.
The Stream Flow Bangle has the most bubbly and chunky design I have created in a bangle. It's a bangle that really creates a striking and unique addition to your look.
Stream Flow Armringen har det mest bubbly og chunky design, jeg har lavet i et armbånd. Det er en armring, som virkelig skaber en iøjnefaldende og unik tilføjelse til dit look.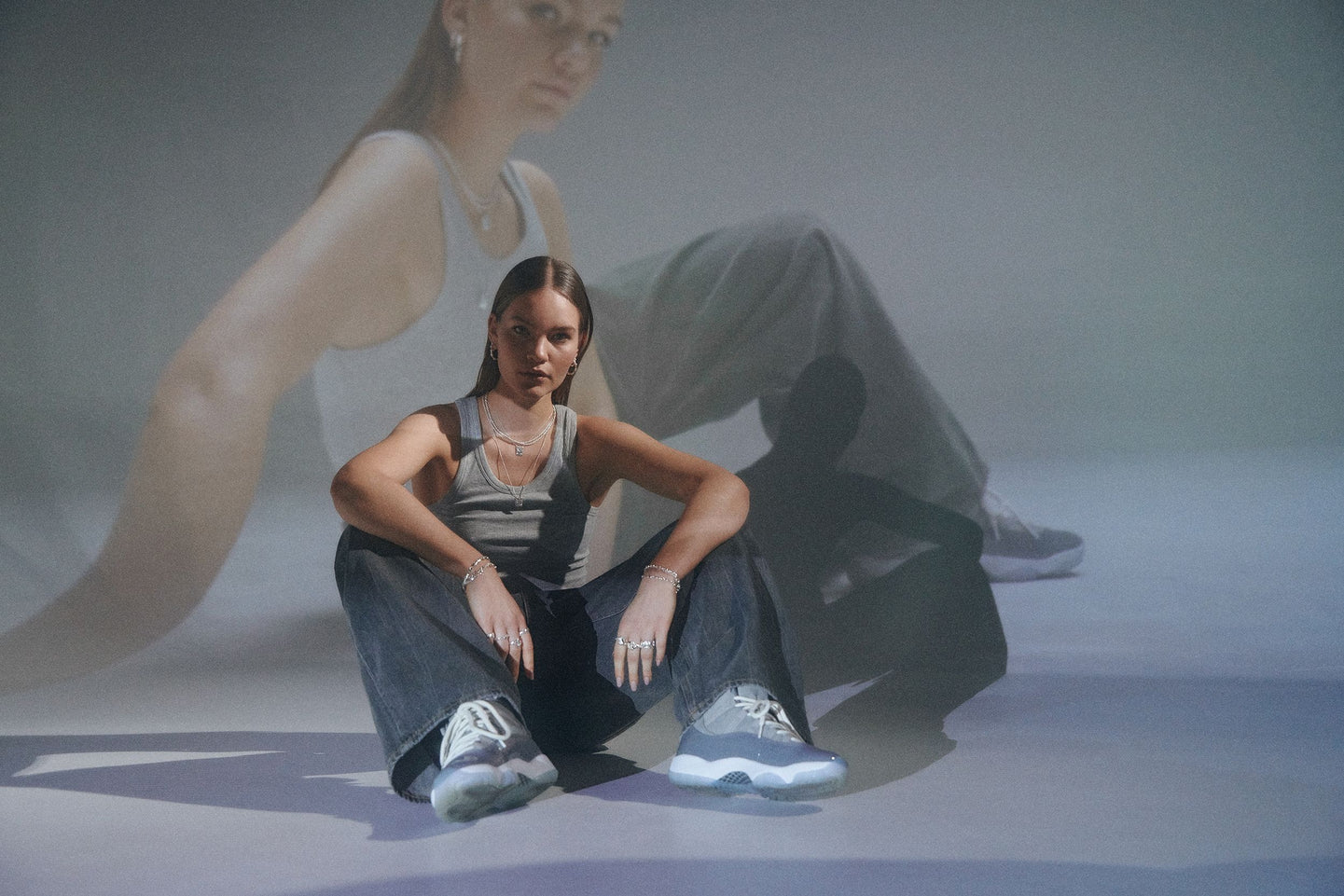 My thoughts behind the design