Phoenix Flames Necklace
Reviews
Showing reviews from my Trustpilot
Majbritt wriedt
Size: 55 - 60 cm - Sterling Silver
Den har jeg ønsket mig længe, og endelig fik jeg den
Susanne cortitzen
Size: 37 - 39 cm - Gold Plated Sterling Silver
Flot smykke som indfriede forventningerne og gjorde lykke hos modtageren♥️
Laila lund
Size: 37 - 39 cm - Gold Plated Sterling Silver
Et mega smukt smykke
Josephine kislov
Size: 42 - 45 cm - Sterling Silver
Smukke smykker i stærkt materiale. Lækkert design og smukkeste sølv smykke
Berit stender
Size: 37 - 39 cm - Gold Plated Sterling Silver
Meget smuk
Material: Sterling Silver
Product description

With the Phoenix Flames Necklace, you get a necklace that is both raw and elegant. It looks gorgeous on its own, but you can also choose to complete your jewellery look by combining it with another beautiful necklace with a pendant or a choker.

The Phoenix Flames Necklace is made of pure sterling silver.

The Phoenix Flames Necklace pendant measures 16 x 13 mm.

The piece has the 925 stamp, which is the professional sterling silver stamp. I'm authorised to use it as a member of Dansk Ædelmetalkontrol, which monitors the production of precious metals in Denmark.

In addition to the professional stamp, all my jewellery pieces have my personal name stamp, CAM, inside, which is registered by Dansk Ædelmetalkontrol.

Sizing & fit

Delivery info

My team will pack and ship your order, so that your jewellery is delivered with express shipping within 1-2 workdays.

Read more about my delivery times.
The flame moves like a frame around the raw structure in the centre of the pendant.
My Phoenix Flames Necklace is shiny, detailed and elegant. Get a truly unique look with a piece of jewellery that is a reminder of your inner fire and strength.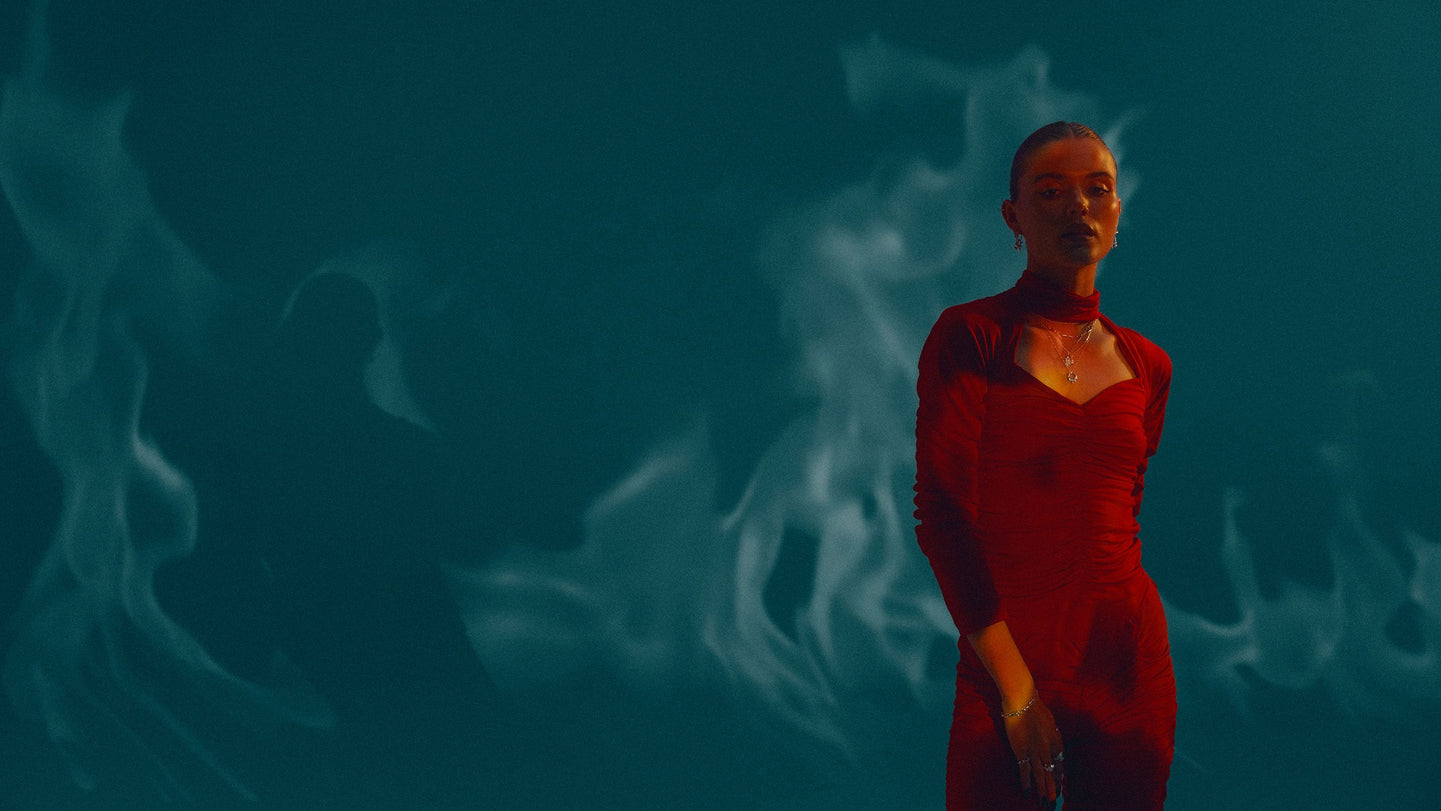 My thoughts behind the design