Ease
Emilie Malou x Camille Brinch
The first collaboration in CB's history. A limited edition collection with timeless designs, mirror-like surfaces, and chunky jewellery in a completely new way.
Earrings for your inner statement lover
3 statement earrings that speak for themselves. The earrings are innovative, chunky and glimmer in your ears. They exemplify all the beauty in timeless and simple designs.
A collection that effortlessly adds a touch of exclusivity and confidence to any look.
Necklaces that steal all the attention
2 dazzling necklaces. They are shiny, highly polished and chunky. The mirror-like surface reflects your surroundings, making the necklace shine around your neck like never before.
"Ease into your greatness"
Massive and mirror-like rings
2 rings that radiate quality, confidence and exclusivity. Designed so you can reflect in them - literally. Put on the rings and feel extraordinary.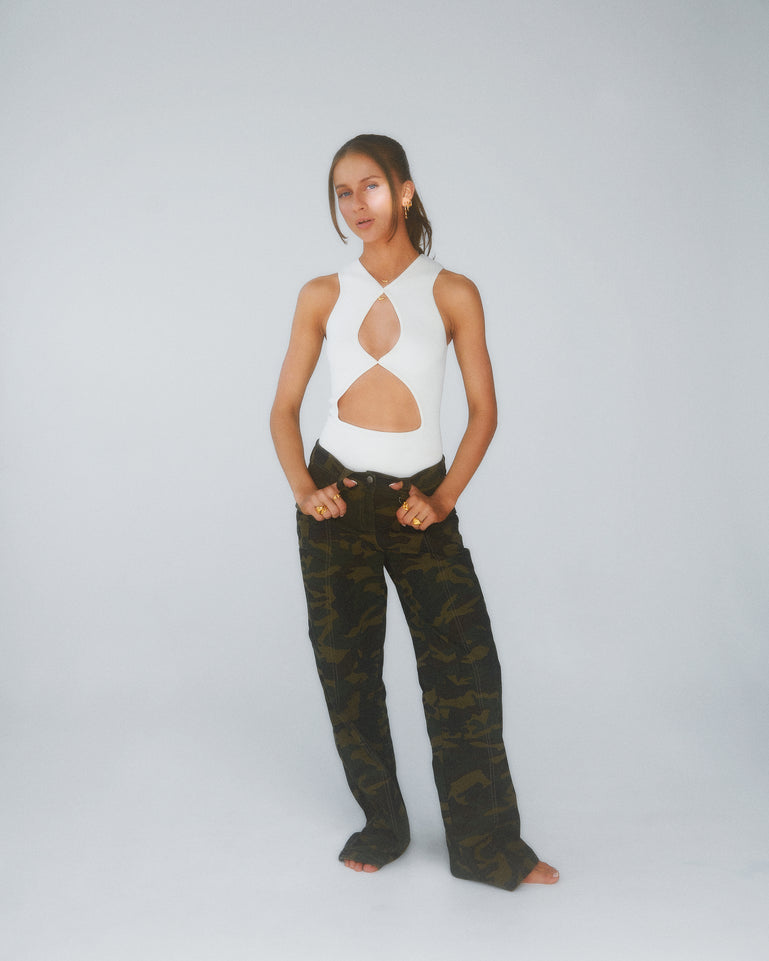 With its clean lines, minimalistic design and focus on details, the Ease collection is perfect for highlighting the exclusive beauty in simplicity.
A collab that started back in 2017
I've always had an idea of opening the door to my workshop a little more.

Inviting another creative soul to create something together.

In that way, a collab collection has always been a dream for me.

And in that dream, I've always had one person in mind. Emilie Malou.

Because besides being a true power woman who inspires over 130,000 followers with her unique sense of fashion and new trends.

She was also the very first influencer I collaborated with.

She has been part of my jewellery universe from the beginning. And has supported it all since then.

So taking our collaboration to the next level was meant to be.

Together, we have created the limited edition jewellery collection, Ease.

We look forward to seeing the new designs fill your outfit with exclusivity and confidence.

Emilie and Camille.