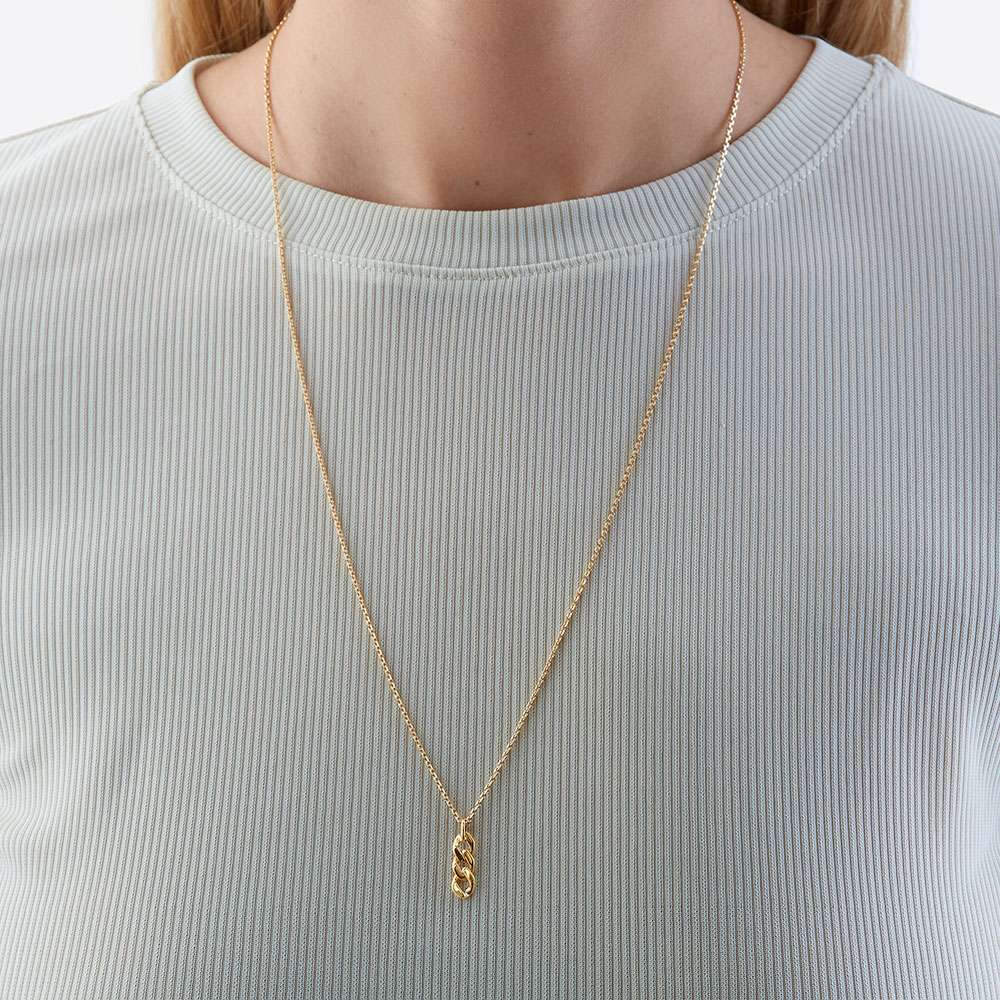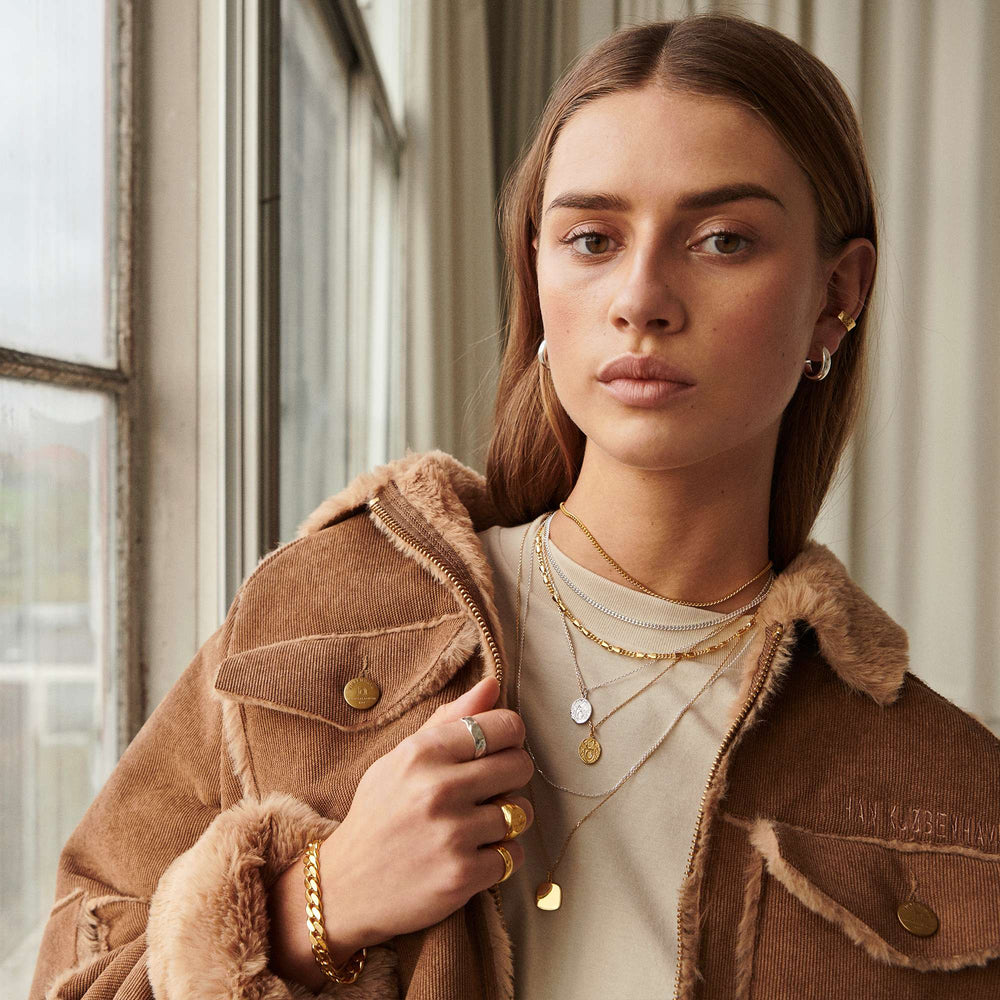 Medium Panzer Necklace
Reviews
Showing reviews from my Trustpilot
Sidsel cheristophersen
Size: 42 - 45 cm - Gold Plated Sterling Silver
😊👏👏👏👏
Max og birgit hansen
Size: 42 - 45 cm - Sterling Silver
Det ser flot ud. Meget hurtigt aflevering til min postkasse.
Jeanette heuck
Size: 55 - 60 cm - Sterling Silver
Fedt design og produkter der skiller sig ud fra mængden. Kæden er super fin både alene og sammen med andre
Louise
Size: 55 - 60 cm - Sterling Silver
Super smukt og lige som forventet
Material: Gold Plated Sterling Silver
Product description

The Medium Panzer Necklace can be worn on its own or you can style it with one of my other pieces.

The Medium Panzer Necklace is made of pure sterling silver with a thick layer of 18-carat gold plating.

The pendant is 1.5 cm long.

The piece has the 925 stamp, which is the professional sterling silver stamp. This stamp is also used on my gold-plated jewellery, and I'm authorised to use it as a member of Dansk Ædelmetalkontrol, which monitors the production of precious metals in Denmark.

In addition to the professional stamp, all my jewellery pieces have my personal name stamp, CAM, inside, which is registered by Dansk Ædelmetalkontrol.

Sizing & fit

Delivery info

My team will pack and ship your order, so that your jewellery is delivered with express shipping within 1-2 workdays.

Read more about my delivery times.
The Medium Panzer Necklace is both feminine and raw, and the piece allows the chain to take centre stage.
Inspired by classic jewellery, I've designed a piece that can make any outfit edgy.