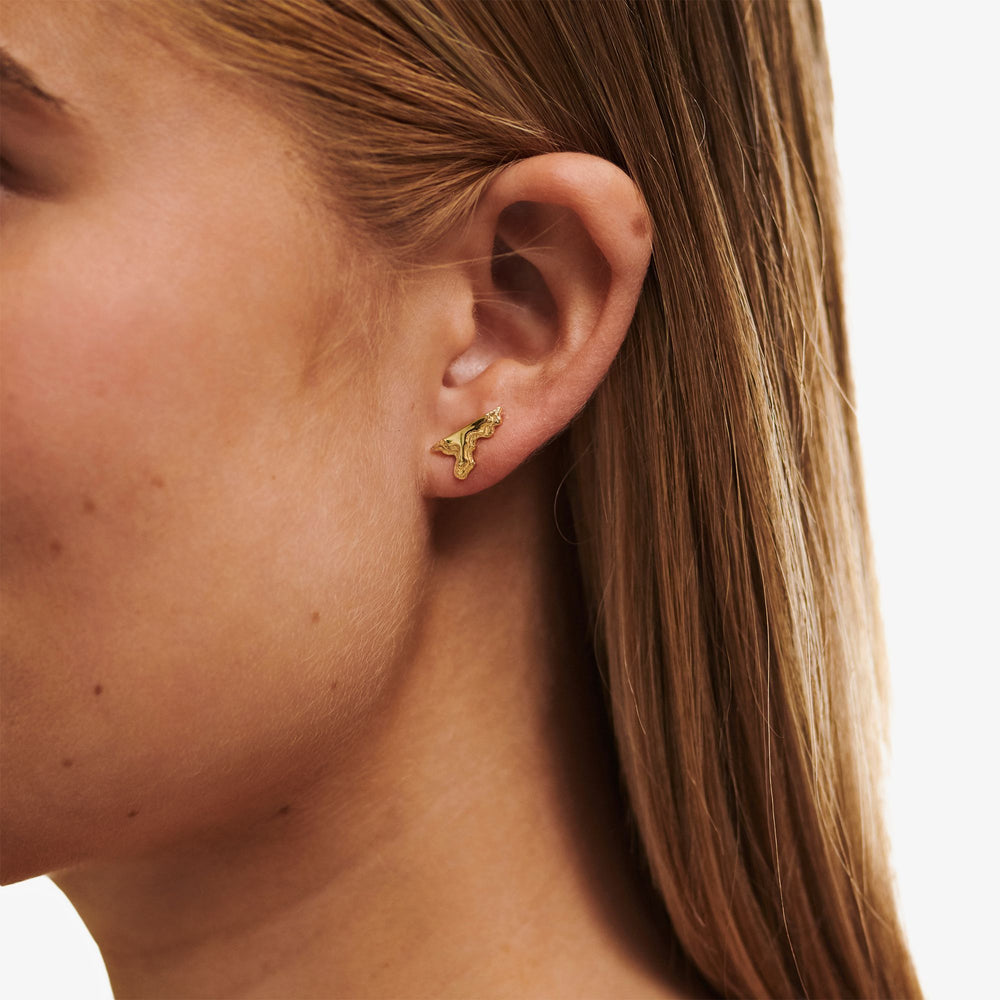 Curvy Layers Stud Earrings
Material: Gold Plated Sterling Silver
Product description

The Curvy Layers Stud Earrings look beautiful on their own or combined with my other stud earrings or hoops for a more personal look.

The Curvy Layers Stud Earrings are made of pure sterling silver with a thick layer of 18-karat gold plating.

The Curvy Layers Stud Earrings measure 7 x 13 mm.

The piece has the 925 stamp, which is the professional sterling silver stamp. I'm authorised to use it as a member of Dansk Ædelmetalkontrol, which monitors the production of precious metals in Denmark.

In addition to the professional stamp, all my jewellery pieces have my personal name stamp, CAM, inside, which is registered by Dansk Ædelmetalkontrol.

The Curvy Layers Stud Earrings are sold as a pair with a right and left version.

Delivery info

My team will pack and ship your order, so that your jewellery is delivered with express shipping within 1-2 workdays.

Read more about my delivery times.
My Curvy Layers Stud Earrings are great for creating contrast in your style and being creative.
The beautiful shiny surface combined with the raw and playful design breathes new life into my jewellery universe.